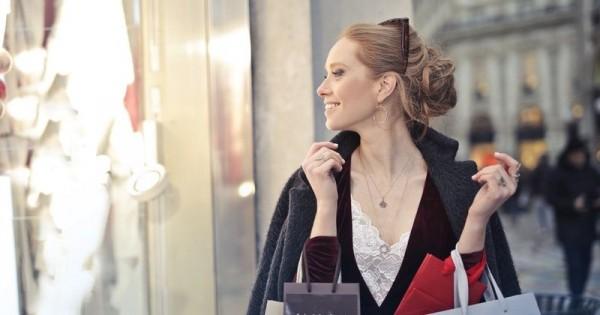 Branded goods from abroad are usually lined up to be able to increase a person's social status.
Especially for women who really like quality goods with high quality that are beautiful and charming.
The lack of branded goods is only one thing, namely the price is quite expensive and drains the pocket.
You like branded goods but are not willing to spend a large amount of money? It's really possible to have branded goods without breaking your pocket.
Check out the following 6 powerful tips:
1. Choose the timeless one
The trend is always turning and changing. Do not buy branded goods following current trends.
You should choose items that are classic and timeless, timeless. So you can use it for as long as you want, and even pass it on to your daughter later.
2. Take advantage of the bridge line
One of the tips to save costs is to buy branded items from the bridge line collection, which are derivatives of a certain designer brand at a cheaper price.
The quality can be said to be almost the same, but of course, bridge line items are more widely produced and marketed.
Examples: Relic by Fossil, Marc by Marc Jacobs, and Miu-miu by Prada.
3. Buy online
Items sold online are usually cheaper than in stores. This can happen because they do not need money to pay rent.
In addition, goods sold online are usually the result of imports from abroad which have been heavily discounted due to the change of seasons.
4. End of season discount
When the season changes, of course there will be a massive sale. Take advantage of this moment to look for branded goods at very affordable prices.
Imagine how much money you can save just by waiting for the change of seasons.
You can save the other money for your future.
5. Buy preloved items
Buying preloved items is a smart solution to get your dream item without spending a lot of money.
Preloved items aka second-hand items that have been used before by others but are still in good condition are very worthy of being traded. You
You can get 2 bags for 1 bag only if you buy second-hand goods.
Who would have thought the items you used were secondhand? You can look fashionable and stylish with a minimal budget.
6. Join the community
Currently, there are many communities of lovers of a particular brand scattered in cyberspace, one of which is on social media Facebook.
Join the community because there will be a lot of information you need such as items sold in other countries, classy second-hand products, and also other discount vouchers. You can also join gathering events like socialites.
Hopefully the 6 tips for buying branded goods above can be a mainstay weapon in saving expenses.
Every woman has the right to look fashionable and trendy without breaking her pocket.