Please vote for me!
Once again, I need your help. Please vote for me in the Watz ur Ulam Contest. Here is my entry: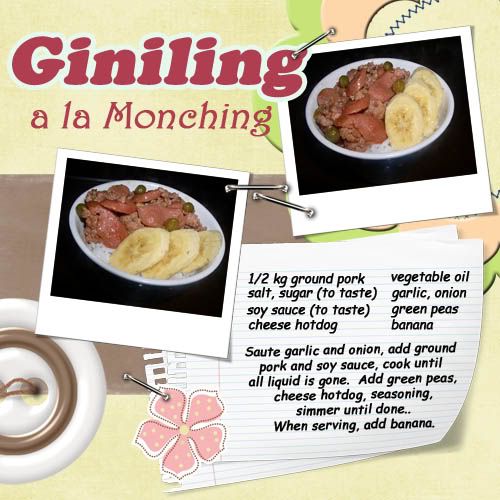 Criteria for judging:
a) Plate Presentation
b) Amount Spent for Ulam Good for 4 People (The cheapest the Better)
c) Healthy Food
d) With Easiness to Prepare
Please vote for Aeirin, here. Thank you so much.
NOTE: If you are not member of the Paraiso Philippines forum, you need to register first to vote for the said contest. Please put AEIRIN as referrer for faster username activation.
Contest Sponsors:
Paraiso Philippines Web Directory and Pinoy Blog Ads Philippines.