Maundy Thursday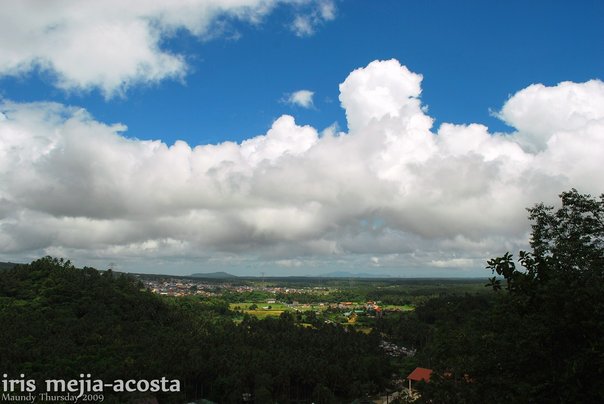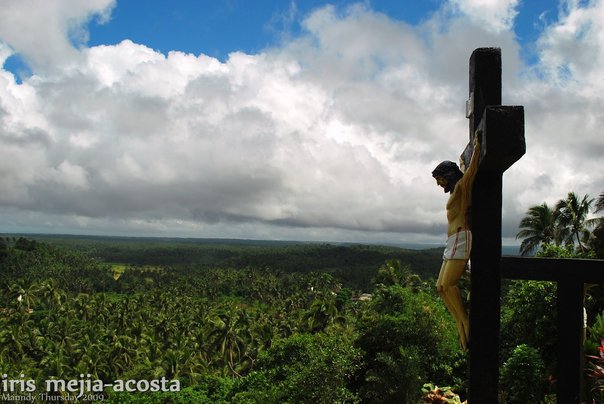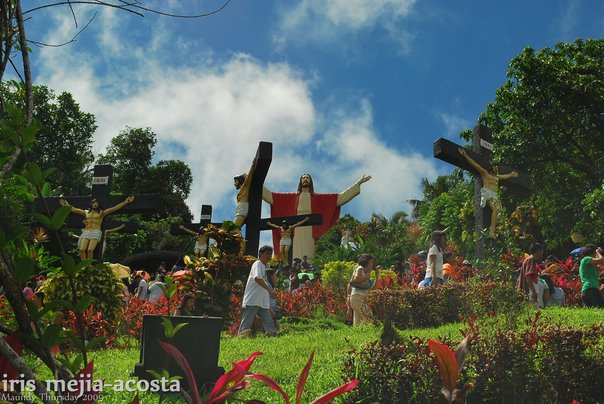 These photos were taken yesterday (Maundy Thursday) at Kamay Ni Hesus (Hands of Jesus).   The Kamay ni Hesus was built on a hilltop near Lucban. Rev. Father Joey Faller, spiritual director of the Catholic Charismatic Renewal of the Philippines and founder of the Kamay ni Hesus Healing Church visualized the church to give the sick and the spiritually weak a haven where they could feel and experience the presence of God.
At the church's backdrop is a steep hill transformed into a picturesque Via Dolorosa Grotto of Healing and Purification, all of 292 steps, including the life-size statues of the 14 Stations of the Cross is leading to a 50-foot statue of the Ascending Christ —the third biggest in the world than can be seen miles away.
You can check the rest of the pictures at my multiply site.
However, for more awesome skies, you may visit SkyWatch Friday